Our story started when we married in Kauai in 2007. We had no previous ties to Kauai, but there was something about the mana (spirit) of the island that took us away from our hectic Silicon Valley lives. While working for Netflix in 2017, I started to have this idea about how could I recreate some of those blissful moments back on the mainland. 
In 2019 the first subscription box was launched under the She Lives Aloha brand. With a desire to be more inclusive and serve a larger audience, the new Hawaii at Home brand was created.
We are a family (ohana) based business with my husband, Clay, providing the technical support and my three keiki (ages 12, 9, 9) often helping with the packing of the boxes.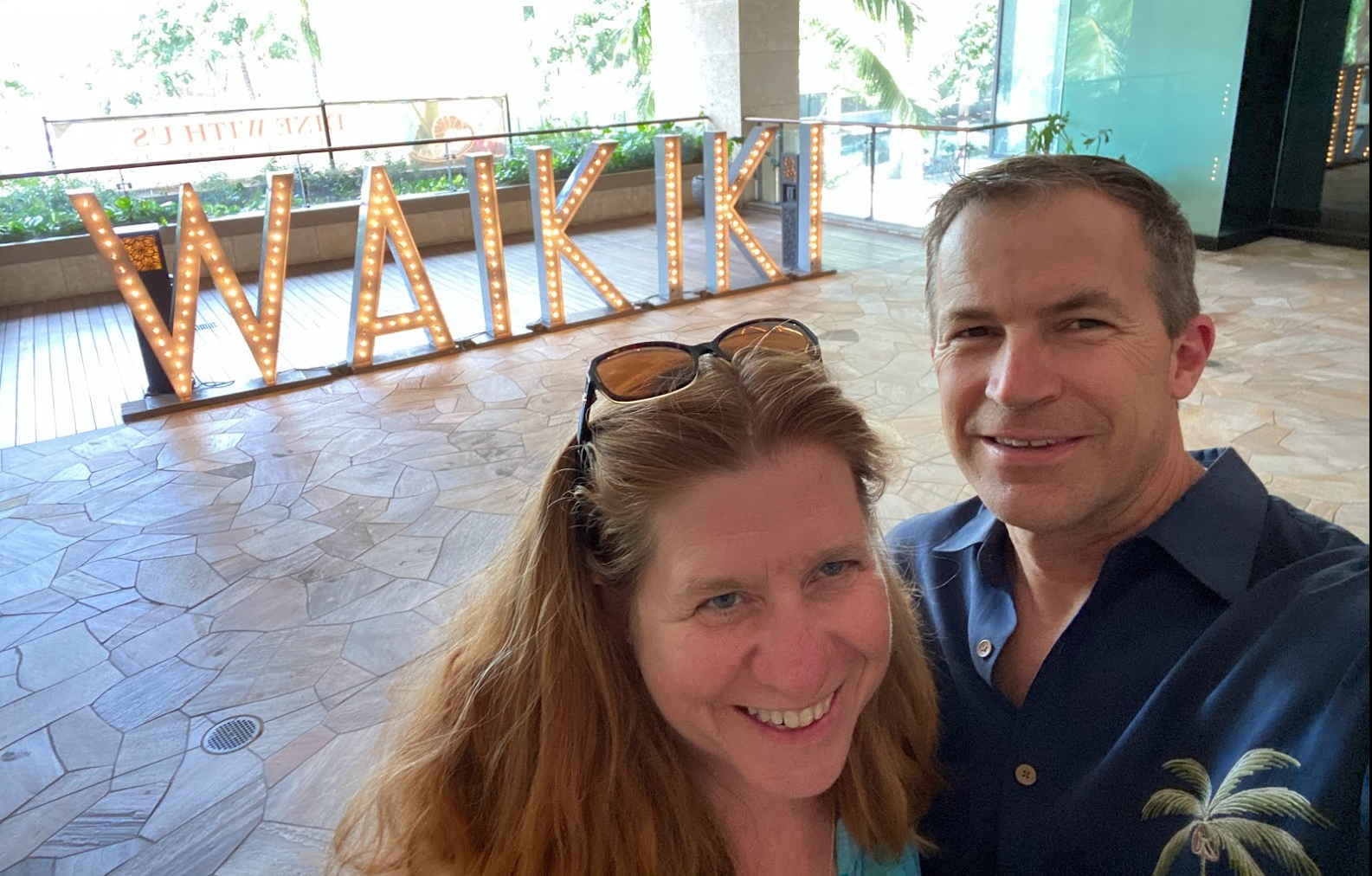 FEEL LIKE YOU'VE LEFT HOME
Our box is about delivering items that will bring you moments of bliss and happiness--just like those you had on vacation.
The products in our box are sourced from people who are rooted in their love for Hawaii and ensuring a sustainable future for it.
You may have a favorite island, but our box will bring a bit of each island to you.